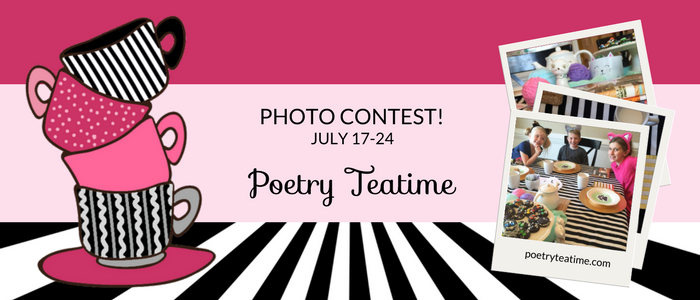 Poetry Teatime Photo Contest!
We are excited to announce the 2017 Poetry Teatime Photo Contest! We invite all Poetry Teatime enthusiasts to record your family's teatime and enter our contest for the chance to win a whole host of exciting tea and poetry-themed prizes!
How to enter
Enjoy Poetry Teatime with your kids

Photograph it.

Write about it (a brief caption is fine).

Share write-up and upload photo(s) in the form (upload a zip file for multiple images).
OPTIONAL: Share your teatime photo on your social media site(s) with the hashtag #PoetryTeatimeContest.
How to win
Submit entries by July 24, 2017 (midnight EDT).

Grand Prize winner will be announced July 26, 2017.
Prize goodies
ALL ENTRANTS

Everyone who enters the contest will receive the downloadable pdf, 'Poetry Books: Ideas for Every Age.' Includes book recommendations for every age group: 3-7, 8-13, and 14-up!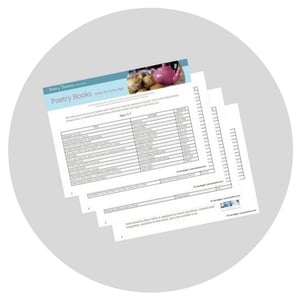 GRAND PRIZE WINNER
One entrant will receive
July 24, 2017 at midnight EDT.
PLEASE NOTE: Submitting your Poetry Teatime gives Brave Writer the permission to publish your text and images on our blogs (Poetry Teatime, A Brave Writer's Life in Brief), social media sites, and in Brave Writer and Poetry Teatime materials. Brave Writer employees and staff may not enter.
Note: Please read our Privacy Policy. By submitting this form you are agreeing to its terms.
If you have any questions you can reach us at contact@poetryteatime.com